On a Saturday morning when I shook my sleeping – self, I did have a purpose.  Four months after having completed my Basic course at N.I.M, there was a kind of reluctance to face any form of harsh mountain winter. But as a mountaineer's daughter, I guess my blood wouldn't stop gushing at the thought of mountains. So I hopped on a vehicle taking me on a sweet – uphill drive to the Queen of Hills, Mussoorie.
The Hanifl Centre of Outdoor Education was spilling the beans for outdoor lovers in Landour. The chill of Landour drove me to the gracefully perched campus of Hanifl Centre, where the ongoing 3 day mountain festival, was going to conclude.  The seeds of Mussoorie Mountain festival were sown in 2005 by Mr. Stephen Alter (Author) to bring together great thoughts, perceptions & people under one roof That – Of The Outdoors.
I attended the last day of the festival, to lend my ears to some fresh thoughts by the stalwarts of adventure travel. The day was about the idea of Experiential Education the one in which evaluation, risk management & operational excellence is given importance over the idea of theoretical education. The idea of 'ban cycle' initiated by Mr. Ajit Bajaj (Founder Snow Leopard Adventures) based on the ethos of LNT – Leave No Trace was indeed interesting.
This was followed by insightful session on Risk Management assessment in the field of Outdoors & Adventure Industry led by the much enthusiastic Senior Safety and Risk Management Executive for Fred C. Church, Inc; Mr. Mark Vermeal. Another session on Safety & Accident Prevention on River run led by Mr. Vaibhav Kala (Founder, Aquaterra Adventures) documenting the risks, accidents & safety measures to be taken on a river run was extremely informative.
The next session on 'Risk Management in the Indian Himalaya' was presented by Mr. Kutty on behalf of Mr. Maninder Kohli, a pioneer in the field of outdoors & the Founder of Juniper Outdoor Pursuits Centre. His presentation was  on data collection of the number of accidents in the Himalayas & was a complete revelation as to the number of missing accident reports too. This brought forth an interesting concept of TIMS – Trekking Integrated Management System followed by Nepal to record the daily footfall of trekkers in the region. To which Mr. Vaibhav Kala added the intention of the Government to adopt something akin to TIMS to maintain a record of people going up in the mountains. But my real takeaway of the Festival was Dr. Jonathan Longs' (Principal, Woodstock School; Landour) session on 'Kurt Hahn: No risk, no learn! ' Spectatoritis '  he began, was a rampant disease which took birth centuries back & still prevails as each one of us are mere spectators according to the philosophy of Kurt Hahn. Being a spectator is no less than an illness & therefore it is time that we learn to take ownership.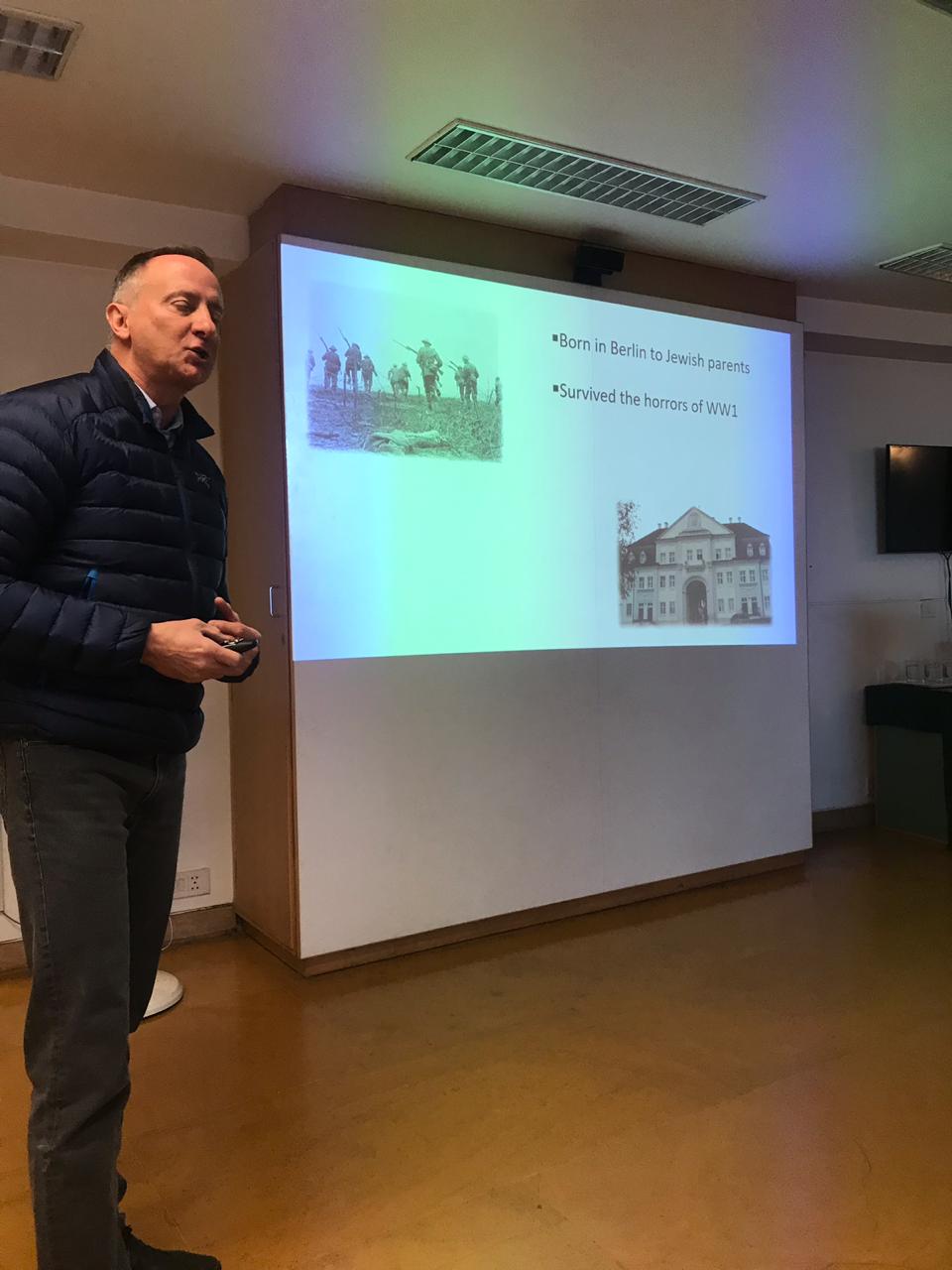 "Peace through education" was the basis of his compassionate session, which was based on Kurt's other philosophies of 'Service of Humanity', 'Rescue Service' &  stress on 'Craftsmanship' which definitely makes for much of the ideals of Woodstock School. No wonder the students are nurtured by beautiful philosophies like that of Dr. Long focusing on  " Mental Fortitude  & discovering a common humanity". As he concluded  "Kurt, truly is a 21st century prophet"; there began my research on Hahn. What an insightful man indeed!
Mr. Long's philosophies had not just settled in when Mr. Dave McEvoy (Founder, Aerie Backcountry Medicine) took the center stage with his Case Study in Wilderness. The session was on the sense of ownership to be imbibed in the Wilderness aider & the idea of careful scrutiny, irrespective of the intensity of the first aid situation. His real life rescue examples were astounding, revelatory & a lesson learnt indeed.
This truly informative festival ended with a Panel discussion, Moderated by Wg Cdr. Amit Chowdhury along with Mr. Dave McEvoy, Mr.Mark Vermeal, Mr.Vaibhav Kala & Mr. Shantanu Pandit who all raised questions of risk management, the position of Uttarakhand in absorbing the number of accidents & also the possible solutions of ownership in form of opting for a better service provider, following the norms & taking charge of one's own life & wilderness.
The Second part of the mountain fest brings me to my amazing journey into the old world charm of Landour. Landour, is a small cantonment area, celebrated as the aftermath of the British Raj. This small outdoorsy town is just the place for mountain lovers. Peaceful virgin trees & a random mountaineer passing you by without any biggie,is a common sight here. That's the modesty of this small mountain town, previously home to British officials & now a budding artist's paradise.  Architecturally Landour's décor is all about pitched roofs, large verandas in all the houses & beautiful mountain doors leading to a world of endless possibilities.
A prominent landmark, Clock Tower, stands at the Landour Bazaar, marking the divide between Mussoorie & Landour.
A dear friend's house in Landour was a whimsical experience with a mountain dog guarding her door, which opens up to a living room with a sky high roof, an outlet for sunlight, a warming fireplace, a massive study table made of wood; laden with books & dusty texts, just an  ideal setting for someone who cherishes old school charms.
The cafes on each street are a mark truly capturing the essence of this place. Kairo's,  Mudcup or the Little Llama café offers just the right vibe & food to make your day all the more worthwhile. The thing about such trips is – you just never return from them. You leave a part of yourself there – somewhere on the streets, somewhere in the corner of that café seat facing the green, somewhere in the tiny house across the street. Such is the old school charm of Landour. So, thank you Hanifl Centre for rekindling my love for the outdoors. Look forward to the next Mussoorie Mountain Festival – A wonderful initiative!